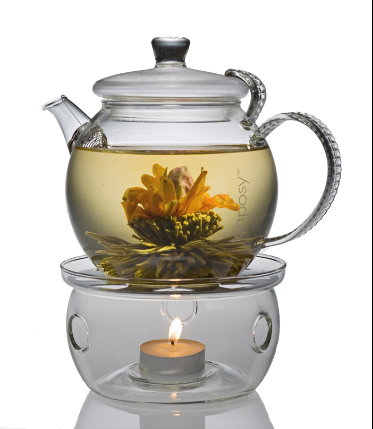 Dream Posy Set includes:



1 box of 6 Medley blooming teas


1 24oz (or 700ml) daydream teapot.
1 light my fire tea warmer.

The Dream Posy Set is the absolutely perfect combination of beautiful Teaposys and Teaposy Glassware. It's everything you need to brew six beautiful selections and a relaxing break for eyes, mind and body.

Flowers, candles, and delicious white tea. Add a friend or family member, and it's an instant party! Or, it's a delightful after-party wind down. Either way, it's a winner!
$53.00
Free Shipping, as always. Sales tax INCLUDED in price.
Medley of Six One each of: Butterfly, Calendula,Falling Water, Heart of Love, Lady Fairy, and
Red Song